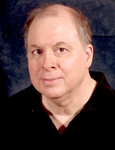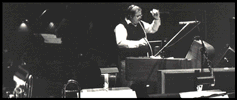 Award-winning composer Mark Wolfram brings over 45 years of experience as a professional composer, arranger, orchestrator and musician to every project he writes. He began his music education with piano and violin, but switched to trombone at age 10. Mark studied in Minnesota with Dr. Earl Benson from 7th grade through high school, at which time he also studied conducting with Vaclav Nehlybel and Dr. Alfred Reed as well as composition and arranging with Dr. Frank Bencriscutto at the University of Minnesota. Mark attended Northwestern University where he earned a Bachelor of Music degree and studied arranging, conducting and band techniques with John P. Paynter and trombone with the Chicago Symphony Orchestra's Frank Crisafulli. He also spent a summer as a member of the Disneyland All-American College Band, studying in Hollywood (via The California Institute of the Arts) with such musical luminaries as Irwin Kostal, Carmen Dragon, Willis Shaffer, Pat Williams, Buddy Baker, John Cacavas, Jim Christensen and more. Mark continued his studies at UCLA and USC with courses in composition, orchestration, electronic synthesis, and film scoring. He was selected for and participated in the prestigious Fred Karlin/ASCAP Film Scoring Workshop. Mark also studied composition privately with Oscar-winning composer Leonard Rosenman and Dr. Mark Carlson.
In addition to his ever-growing list of concert band works, Mark maintains a multi-faceted career which has included arranging for Diana Ross & The Supremes, Peter Cetera, Kenny Rogers, The Irish Tenors, Cybill Shepherd, Chris Isaak, Joe Williams, Lena Horne, Doc Severinson, Peter Nero, The Chicago Jazz Philharmonic, and ABC-TV's Monday Night Football, among others. He's composed original scores for General Hospital, Another World, Riptide and Hanna-Barbera's The Smurfs, Jonny Quest, The Flintstone Kids and Captain Caveman. Additionally, he has composed for independent and industrial films, thousands of jingles and underscores for television and radio advertising, and the concert stage. Mark's "Interludes for Percussion and Trumpet" is performed internationally and his "Brass Trio (1988)", which took Grand Prize in the 1989 International Horn Society Competition, is frequently performed on four continents. His instrumental works continue to be played at Disneyland and Walt Disney World, as well as by the Medalist Concert Band, the Chicago Bears Band and numerous college, high school and community organizations. His ongoing devotion to creating new and exciting music for concert band include recent compositions for the following groups: St. Olaf Concert Band, Boise State University Symphonic Winds, the University of Oregon Wind Ensemble, Minnesota State University Mankato Concert Wind Ensemble, Wright State University Symphonic Winds, the City of Lakes Community Band, the Medalist Concert Band, the Tucson Pops Orchestra and the Arizona Symphonic Winds of Tucson.
Mark composed music for his debut orchestral album PIERCING THE CELLULOID VEIL, the documentary film SAVING EGYPTIAN FILM CLASSICS, and an award-winning score for the feature short THE INTERROGATION, an award-winning feature short entitled T For TERRORIST, incidental music for the stage play "An American Odyssey", Fox TV's Essence Awards, NBC-TV's Special Olympics Awards, and CBS-TV's Peoples Choice Awards shows. He orchestrated music for ABC-TV's "Gun" miniseries, and a Young Indiana Jones made-for-TV movie. Mark co-arranged & co-produced "Like Love" for Windham Hill Record's "Jim Brickman's Visions of Love". He also arranges and produces for Wrightwood Records artist Marilyn Harris (her CDs BETWEEN THE LINES, FUTURE STREET, ROUND TRIP, ORPHANS and 72 DAYS-THE KIM KARDASHIAN BLUES) and Windham Hill artist Jim Brickman, including Jim's Gold-Record albums By Heart, Picture This, The Gift and Destiny. He produced and recorded KOTO KEYS & A KOTO KEYS CHRISTMAS - Japanese Harp and Acoustic Piano Music for Meditation and Relaxation - featuring Mara Purl, WINDS ON IVORY - Exotic Woodwind and Acoustic Piano Music for Relaxation and Meditation - featuring Los Angeles session player Phil Feather, UNICORN'S JOURNEY - Harp and Acoustic Piano Music for Meditation and Relaxation – featuring Los Angeles harpist Stephanie Bennett, AMERICAN JOURNEYS – Acoustic & Pedal Steel Guitar and Acoustic Piano Music for Relaxation & Meditation – featuring guitarist Sandy Carter, and SAFE HARBOR - Acoustic Piano, Synthesizer & Percussion Music for Relaxation and Meditation - featuring Marilyn Harris, Mark Wolfram & Homero Ceron.
---
CLICK HERE for more information on the CD Covers below - projects that Mark has
composed, arranged, orchestrated and/or produced.














TOP OF PAGE